John Kitchens, Director of Data and Assessments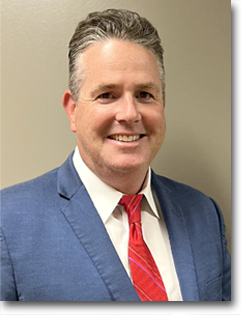 jkitchens@hazelwoodschools.org

Office: 314-953-5088

---

John Kitchens is the Director of Data and Assessment for the Hazelwood School District. This role includes: coordinating the logistics of district assessments, distribution of district assessment and accountability data, managing timelines and expectations around state reporting of student and staff data, and supporting the district transition to MSIP 6. Kitchens' responsibilities allow him an in-depth perspective of all areas of the district while also serving on the district's leadership team and working with state leadership on assessment and accountability measures.

Kitchens brings over a decade of experience to this role, starting his educational career as a science teacher. His love of education led Kitchens to serve the state as the Director of Science for the Missouri Department of Elementary and Secondary Education (DESE), where he led the shift to new science standards and MAP assessments. Kitchens has also previously served as the Executive Director of Assessment for the Riverview Gardens School District and the Executive Director of Curriculum, Instruction, and Assessment for Mexico Public Schools. In 2018, Kitchens was honored with the Outstanding Educator Award from the Science Teachers of Missouri for his leadership during the transition to new Missouri Learning Standards and new Science MAP assessments.

Kitchens earned his bachelor's degree in Biology from Lincoln University, a master's degree in Education Administration from William Woods University, and is currently pursuing his Education Specialist degree in District Leadership from Northwest Missouri State University.