Dr. Darrin Slade, Deputy Superintendent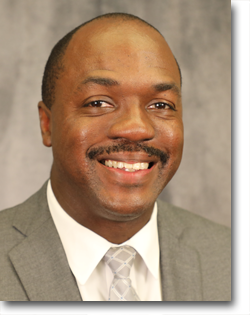 Phone: (314) 953-5036

---

Dr. Darrin Slade began serving as Deputy Superintendent in February of 2021. Previously, Dr. Slade served as Assistant Superintendent of School Leadership for Kansas City Public Schools, where he was responsible for supervising principals, instructional coaching, and strategic planning. His experience includes 16 years as a principal for District of Columbia Public Schools and 11 years as an assistant principal and classroom teacher for Baltimore City Public Schools. Dr. Slade's noted for his work in school improvement and student achievement.

Dr. Slade earned a bachelor's degree in political science from Towson University, a master's degree in teaching from Johns Hopkins University, and a doctorate in education leadership from the University of Maryland. Additionally, he obtained a certificate in administrative leadership from John Hopkins University and an executive master's degree in leadership from Georgetown University. Dr. Slade's professional development efforts include completing the National Superintendents Academy and AASA Urban Superintendents Program.