David McCorkle, Chief Information Officer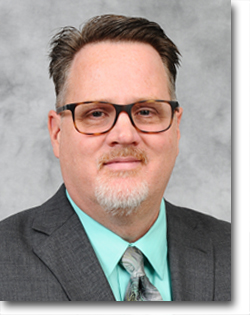 Phone: (314) 953-5099

---

Mr. Dave McCorkle has worked for the Hazelwood School District (HSD) for more than 23 years as a technology consultant. He was employed by the Acropolis Technology Group (formerly, Interchange Technologies, Inc. and Forsythe Computers). During his time at HSD, he has been instrumental in design, implementation, and management of the Network and Server Infrastructure.

Mr. McCorkle is responsible for managing the Hazelwood Technology Department, serving as the Technology Committee chairperson, coordination of vendor contracts, recommending, ordering and implementing new hardware/software solutions, as well as managing the District's HR & Financial system IFAS.

Some of Mr. McCorkle's accomplishments span across two decades while working with HSD. He developed the 1:1 Chromebook initiative, and deployed over 10,000 Dell Chromebooks to students. Mr. McCorkle was responsible for implementation of Google for Apps for Education.

During his career, he has provided technology consulting for 13 different school districts in the St. Louis area. Prior to his consulting career, Mr. McCorkle was a member of the United States Air Force, where he served as a computer programmer in the Environmental Technical Applications Center at Scott Air Force Base, IL.