Lynette Jackson, Director of Federal Programs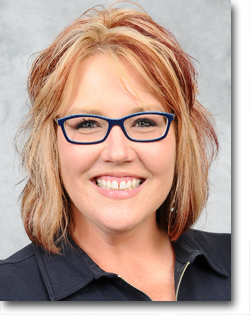 Phone: (314) 953-5161

---

Ms. Lynette Jackson - Director of Federal Programs

Ms. Jackson attended and graduated from the Hazelwood School District and returned to Hazelwood to begin her career in 1994. Ms. Jackson's first teaching position was as an Early Childhood/Early Childhood special education teacher. She moved to the position of an instructional specialist in 2002. Ms. Jackson was promoted to early childhood site coordinator and served as the Director of Early Childhood Special Education in 2004. Ms. Jackson then served as principal of Arrowpoint Elementary from 2008-2013 before moving to her current position as Director of Federal Programs. Additionally, Ms. Jackson has also supervised the English Learner department and Parents as Teachers within the Hazelwood School District. She received her undergraduate degree in Elementary Education, with an emphasis in early childhood education from Southwest Missouri State University. She continued on to get her early childhood special education certification from University of Missouri – St. Louis in 1997. Ms. Jackson received her master's degree from Lindenwood University in 2000 and then went on to pursue certification in educational administration and special education administration at Lindenwood University as well. Currently, Ms. Jackson is working on her doctorate degree in educational administration from Lindenwood University.

As the Director of Federal Programs, Ms. Jackson is responsible for all federal grants and programs, including Title I – Supporting disadvantaged students and 9 Title I schools, Title II – District-wide professional development, Title III – Supporting English Learners, Title IV – Student support and academic enrichment, and all school improvement efforts – including 3 comprehensive and 14 targeted schools. Ms. Jackson supports all aspects of Title I programming including school-improvement planning, instruction, non-instruction, parent involvement, professional development, and achievement data.