Dr. Evelyn Woods, Director of Human Resources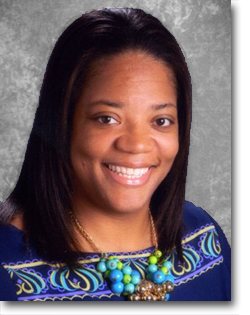 Phone: (314) 953-5095

---

Dr. Evelyn Woods currently works as the Director of Human Resources and Evaluation in the Hazelwood School District. She also served for 5 years as the Principal of Grannemann in the same district. Woods has more than 16 years of educational experience. She has spent 8 of her 11 years as a turnaround/ focus school principal. She previously served as the principal at Big Picture Elementary School in SLPS and as a principal intern. She has taught middle school communication arts and previously worked as a probation and parole officer for the State of Missouri, detention juvenile officer for the St. Louis County Family Court and a host of other social service agencies serving at-risk individuals.

She has a bachelor's degree in criminology and criminal justice from the University of Missouri-St. Louis, a master's degree in legal studies, a master's degree in teaching w/emphasis in communication from Webster University, an educational specialist degree from University of Missouri – Columbia and in 2012 she earned her doctorate in educational leadership from Maryville University.

Dr. Woods draws upon her childhood experiences growing up in poverty as a means to connect and develop meaningful relationships with students so that they are resilient. Through resiliency, students are able to understand their emotional reactions, communicate more clearly, solve problems more effectively, and set and achieve their academic goals. Her passion for teaching creates a sense of purpose which drives her responsibility to ensure equality for urban students, invoke the enthusiasm to learn, despite economic, educational and cultural barriers.