Keith Bausman, Assistant Superintendent for Human Resources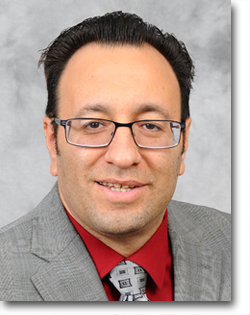 Phone: (314) 953-5060

---

Keith Bausman is the assistant superintendent of Human Resources. Prior to joining the Hazelwood School District, he has served students in K-12 education for more than 19 years in various capacities. He has been a teacher, department chair, middle school principal, high school principal, director of human resources, and most recently, assistant superintendent of human resources in Columbia, MO.

Mr. Bausman has been recognized by students and staff being awarded a Golden Apple award in Texas. He is the recipient of several awards, which include: Los Diablos Award, Minority Achievement award, and the Missouri National Education Association Future Educator Award. He was also a runner-up for the New Teacher of the Year Award.

In addition, Mr. Bausman has been a speaker at the Mathematics for English Language Learners Institute. He was also selected by New Mexico's Secretary of Education to serve on the Mathematics and Science Advisory Council for the State.

He has two master's degrees, one in educational leadership from Lubbock Christian University and the other in secondary curriculum and instruction from Arizona State University. He earned a bachelor's degree in secondary mathematics also from Arizona State.

Mr. Bausman has two school-age children. He volunteers as a scoutmaster and youth coach when time permits.