Christopher Norman, Chief Financial Officer/Assistant Superintendent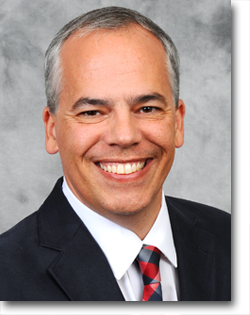 Phone: (314) 953-5015

---

Mr. Norman started his professional career as a 5-12 band director and music teacher in central and northern Illinois. While teaching he assisted with technology and data services, served as a class sponsor, and as the Teachers' Union President.

Administratively, Mr. Norman has served as a high school assistant principal/vocational coordinator, a junior high school principal, and in the central office as a director of financial services. In the latter role, Mr. Norman was responsible for transportation, food service, secondary-level discipline and parent concerns, music department administration, financial services, and insurance.

Mr. Norman holds a bachelor's degree in music education and a master's degree in educational administration, both from Eastern Illinois University.

As Hazelwood's chief financial officer (CFO)/assistant superintendent for finance and facilities, Mr. Norman serves as a cabinet-level executive team member, reporting to the superintendent of schools.

Mr. Norman's direct departmental reports include finance, maintenance, transportation, food service, custodial service, and purchasing.