HOMECOMING - Saturday, October 5th, 2019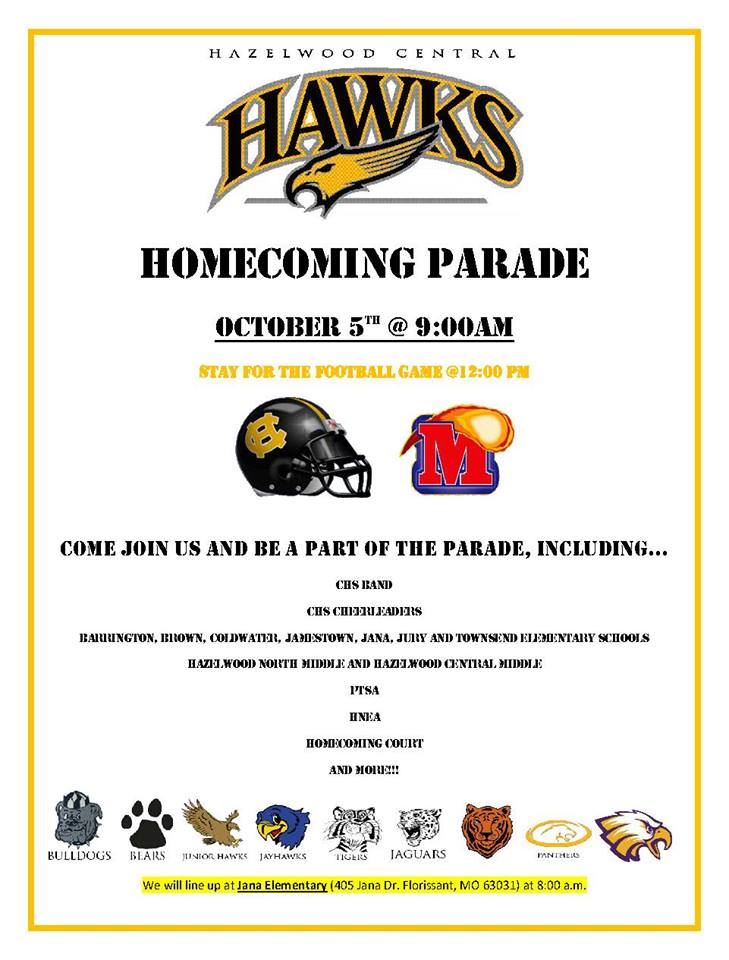 Homecoming Parade - 9:00 am

Football game vs. McCluer - 12:00 pm

Fire and Ice Dance - 6:30 pm until 9:30 pm

Students must have 90% attendance, no more than 5 days of suspension, and fines paid in order to purchase a ticket.

Tickets will be sold Septemeber 30th - October 4th for $15 per ticket.

Outsider forms are $5.00 and can be purchased from Mrs. Crawford in Hall A office.

No tickets sold at door.

No entry after 8:30 pm.

MUST HAVE SCHOOL ID FOR ENTRY!!!