Phone:
Email:
Degrees and Certifications:
Mrs.

Mary Vance

Hi, My name is Mary Vance! I am McCurdy's art teacher! This is my first year teaching art at McCurdy, and my 6th year in education. I hold a Studio Art degree from Maryville University, and I am currently working on my Masters in Curriculum and Instruction with an emphasis in Art Education. When I am not at school, I love to watch new movies, especially sci-fi, fantasy, and dystopian. I love to play volleyball and hang out with my fam. I also love doing anything outdoors in nature. I am excited to be at McCurdy and can't wait to show off all of our Mustang's artwork!
Phone:
Email:
Degrees and Certifications:
Ms.

Cathie Wiesler

Ms. Wiesler is currently pursuing her certification in Library Media at the iSchool at University of Missouri-Columbia. She is currently the new librarian at McCurdy Elementary in the Hazelwood School District in St. Louis, Missouri. Ms. Wiesler earned a master's degree in Education Administration in 2002 at Lindenwood University. In 1997, Ms. Wiesler graduated Cum Laude at the University of Missouri-Columbia obtaining her bachelor's degree of Science in Education with a focus in Elementary Education. Furthermore, Ms. Wiesler has been an elementary teacher for the past twenty-four years. She has previously taught first, second, and third grade in the Hazelwood School District.

Ms. Wiesler enjoys spending time with her family and friends at her family's property in Lesterville, Missouri on the Black River with her two dogs Molly and Bo. She also has two cats named Teddy and Jack. In addition, Ms. Wiesler is the primary caretaker of our two Pekin Ducks at McCurdy named Oscar and Mike. Ms. Wiesler's hobbies include watching the St. Louis Cardinals and collecting rocks from her property. She also loves to travel to different places around the world. This past summer, Ms. Wiesler visited London with her sister to watch the St. Louis Cardinals play the Chicago Cubs.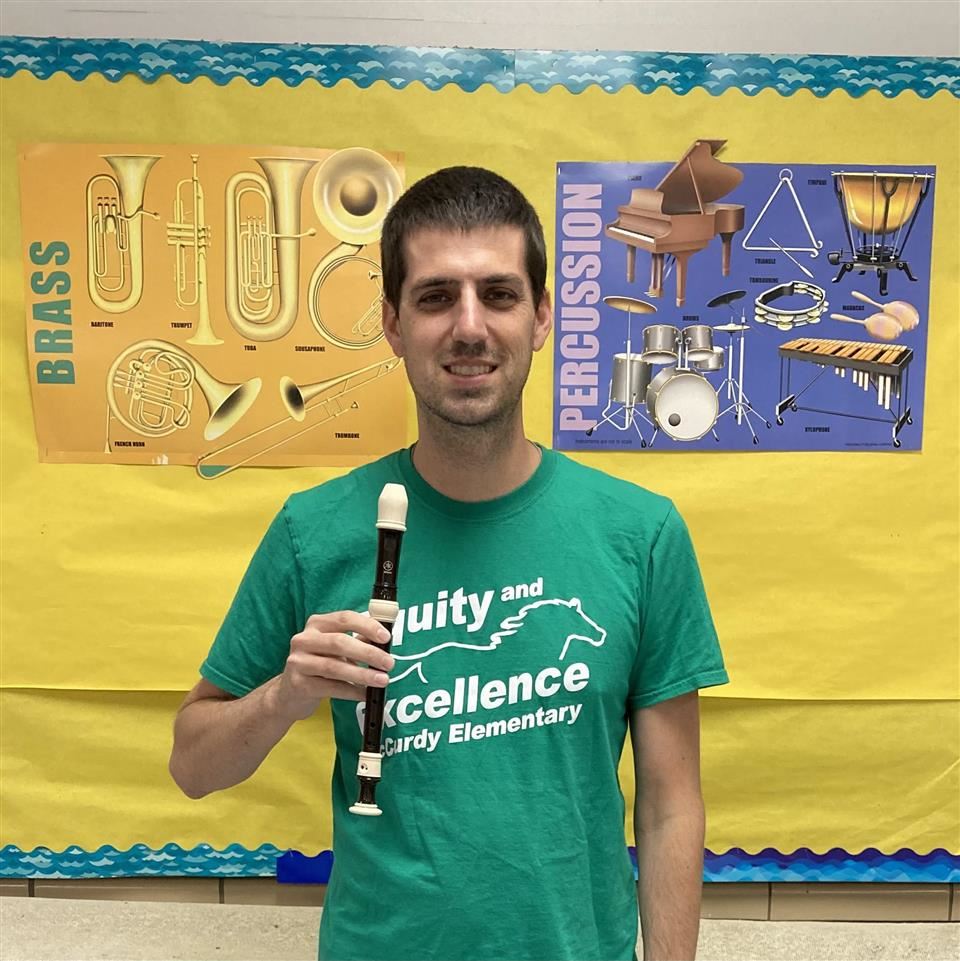 Phone:
Email:
Degrees and Certifications:
Mr.

Charles Combs

My name is Charlie Combs, and this is my third year teaching music at McCurdy. I was born in St. Louis but grew up in Ohio, where I taught for eight years. I have a Bachelor's from THE Ohio State University (where I was in the marching band for two years) and a Master's from Capital University. I try to stay musically active outside of school by singing in my church's choir and by playing my trombones, recorders, and ocarina. I also enjoy reading, swimming, video games, and learning Latin.
Phone:
Email:
Degrees and Certifications:
Phone:
Email:
Degrees and Certifications:
Ms.

Kris Tebbe

This is my 23rd year teaching in the Hazelwood School District. I graduated from Hazelwood East high school. I have a bachelor's degree and a master's degree from Lindenwood University. This is my second year at McCurdy and I'm looking forward to more with the Mustangs!