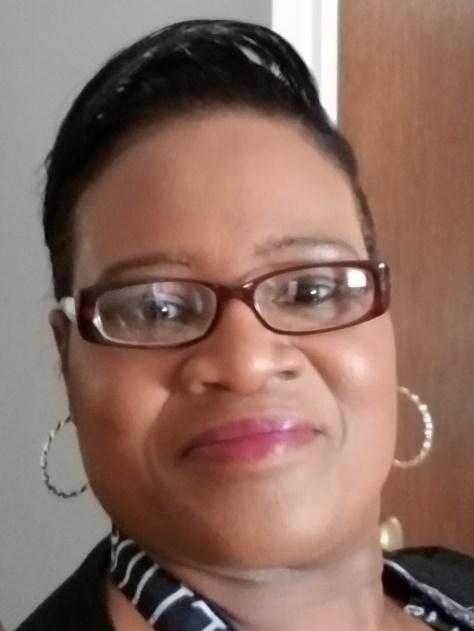 Phone:
Email:
Degrees and Certifications:
Mrs.

Gwendolyn Standifer

Gwendolyn M. Standifer

Library Media Specialist

Hello,

Welcome to another school year! My name is Ms. Standifer, I am known as Grannemann's "Madea". I am only known for that because Ms. Standifer likes to help everyone in any way possible as well as making sure I have a structured environment at all times. I know I am a resourceful person, but sometimes I just want to say "No" but can't! LOL….

I have been in the business of education for 30 years come December 13th! Yes, my classes will have a celebration with me in the Library during that time frame. I love what I do now! I have fulfilled several capacities during my educational journey. I currently hold 4 Master's Degrees and 5 Certifications; attending school was a "Part part-time job" for me. I always want to stay marketable and on top of the latest trends in education. I love doing new and exciting things. I always knew when my students were bored with doing something. It taught me to change things and make it exciting, then they would be inclined to complete the tasks given.

I am the eldest of 4 siblings, I love being the oldest…I think. I have 2 amazing children, both are out of college and "I" thought it was time for me and Harvey to enjoy life with our 3 gorgeous grandchildren. But the Lord said no, I need you to raise another child and help take care of your mother! So, we are the caretakers of my niece, who is a senior at Hazelwood Central High School. Her schedule keeps us busy!

Over the years, when students come back and say what they remember about me is that I pushed them to do their best, I inspired them to take risks, especially with math and reading, and they remember all the snacks I gave during the time they were with me. "I don't mind feeding anyone"! Cooking is my passion and it relaxes me.

I am looking forward to the Most Amazing School Year and hope that, with the help of parents, students, staff, community partners, that it will!