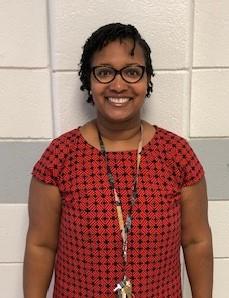 Phone:
Email:
Degrees and Certifications:
Ms.

Jermelody Collins

Hello Grannemann Family. My name is Jermelody Collins and I have a Bachelor's in Elementary Education from the University of Missouri-St. Louis and a Masters in School School Counseling from Lindenwood University.

This is my 11th year in the Hazelwood School District and 6th year at Grannemann as a School Counselor.

I want to be remembered as a calm, soft-spoken counselor who is zealous, caring, trustworthy, dedicated, hardworking and extremely passionate about working with ALL children. I want students and families to remember me as someone who loves to build positive relationships conductive to creating a safe and calm culture with students so learning can occur.
COMPREHENSIVE GUIDANCE PROGRAM
What makes up the comprehensive program and how will the counselors at Grannemann Elementary spend their day?
School Guidance Curriculum provides instructional support for the development of skills that are based on specific recognized content. Students are taught skills related to the development of healthy personal characteristics, values, and attitudes deemed important for healthy productive living. Some topics that will be addressed are conflict resolution, friendships, and bullying.
Individual Student Planning
is a process that includes activities to assist students and their parents or guardians in planning, monitoring, and managing the student's learning as well as their personal, decision-making and educational goals.
Responsive Services
meet the immediate concerns and needs of individuals, small groups, crises and referrals. Counseling sessions usually deal with a prevention focus, such as students dealing with low self-esteem, grief, divorced parents, abuse etc.
System Support
focuses on program development, implementation, assessment and management, which connects the guidance program to parents, faculty, administrators and the community to support school improvement and student achievement.
CONFIDENTIALITY GUIDELINES: Counselors will inform individual students of the purposes, goals, techniques and rules of procedure under which they may receive counseling CONFIDENTIALITY is an ethical concept which states that what is said between the counselor and the student will remain a secret and will not be shared without consent. . The ASCA Ethical Standards state that counselors should keep information confidential unless disclosure is required to prevent clear and imminent danger to the student or others when legal requirements demand that confidential information be revealed. The Ethical standards also state that while the counselor's primary obligation for confidentiality is to the student, the counselor should "balance that obligation with an understanding of the legal and inherent rights of parents/guardians to be the guiding voice in their children's lives." Counselors are advised to explain the limits of confidentiality to all students so they do not feel betrayed if confidentiality must be broken.