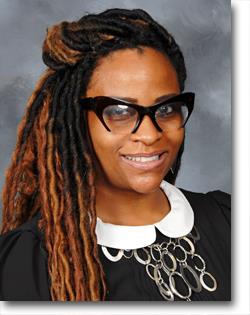 Phone: 314-953-4250
Email:
Degrees and Certifications:
Dr.

Tiffany Patton

Tiffany Patton is a first generation college graduate with a burning desire to help illuminate the path to college for every child she meets. She is currently the principal at Grannemann Elementary, home of the Eagles! Prior to coming to Grannemann, Tiffany was a School Leader at KIPP Wisdom Academy in the St. Louis region where the team she managed led the region with an average mastery score of 88.7% on the mathematics interim assessment and 90.5% of students were meeting the region's growth target in reading. Additionally, the school consistently received exemplary ratings in the area of student culture as a result of strong systems and routines implementation.

Previously, Tiffany served as an Instructional Facilitator with St. Louis Public Schools in a turnaround school that showed significant changes in instructional culture leading to the school earning 75% of the academic achievement points possible on the state assessment; a tremendous increase from the 22% earned in the previous school year. Before assisting in this school turnaround, she was the 6th grade English Language Arts Team Lead, assuming sole responsibility for instructional planning at Explore Charter School in Brooklyn, New York City. During her tenure there, students proficiency scores increased from a fourth of the cohort scoring proficient and above on the state assessment to half of the cohort scoring proficient and above in one school year. Tiffany has previously worked in the Hazelwood School District as a 5th grade teacher where she maintained the second highest state test scores in English Language Arts within the district and outscored the state average for 3 years during her 4 years as a teacher in the district. Tiffany earned her B.S. degree in Elementary Education from the University of Missouri- St. Louis, her M.A. degree in Educational Administration from St. Louis University along with principal's certification, and an Ed.D. at St. Louis University in Educational Leadership.

Tiffany enjoys family outings, reading, shopping, music concerts, festivals, and working with her most favorite student of all, her daughter Zari.