Return to Headlines
High School Extracurricular Activities Spotlight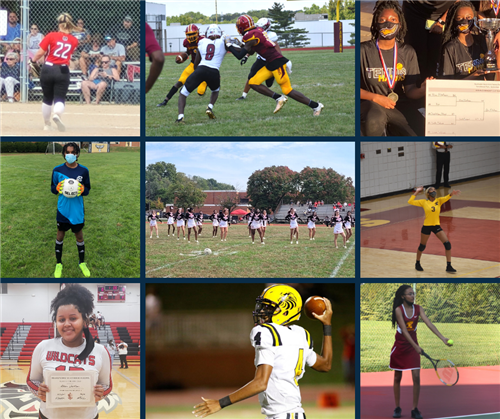 It's been a great year for high school extracurricular activities so far. Below are some highlights from
Hazelwood Central High School, Hazelwood East High School, and Hazelwood West High School.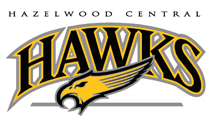 Hazelwood Central High School Highlights
Girls Tennis - Suburban Conference Blue Pool Co-champs and won the Northside Tennis Classic.
Football - Record of 7-1, currently the #1 seed in Class 6 District 2.
Boys Soccer - In the October 14, game vs rival McCluer North the team and coaches received a complimentary report from the officials for sportsmanship and respect.
Girls Volleyball - In the match on September 22, the coach and players received a complimentary report from the officials for being good sports and a fun team.
Choir - On Saturday, October 2nd, The St. Louis All-Suburban Vocal Music Auditions were held at Timberland High School in Wentzville, Mo. As a result of the auditions, the following students were selected to participate: Saniyah Peebles, Anaya White, and Roscilia Finley. Congratulations Singing Hawks!!
Band - Have performed at all of our home football games and recently traveled to Christian Hospital to perform and received "wonderful" reviews from their staff.
Theater - Recently just finished up with the "Fall One Acts" where they performed on stage and are now preparing for the winter play "Gee's Bend."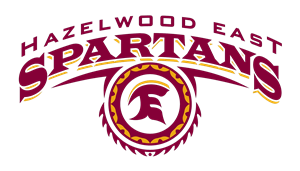 Hazelwood East High School Highlights
Band - Members of the Hazelwood East Band, Drumline, dance, and cheer teams performed in the Lincoln University Homecoming parade on October 2.
Girls Volleyball - The Hazelwood East Girls Volleyball team won the Suburban Conference Blue Pool Division championship and is currently seeded #1 in the Class 4 District 6 tournament that begins on Saturday, October 23.
Softball - The Spartan softball team lost in the district semifinals and finished 2nd in the conference with a record of 9-3. Junior Jada Johnson was named a St. Louis Post Dispatch Athlete of the Week for her excellent play on the field.
https://www.stltoday.com/sports/high-school/athletes-of-the-week/jada-johnson-hazelwood-east-softball/article_d80e3872-215a-11ec-a60b-7badc940386d.html
Cross Country - Cross Members of the boys and girls cross country teams medaled at the following events:
Fox Invitational - Bryan Bush and Nathaddeus Dockery
Dick Gregory Meet - Jocelyn Archie and Harmonnie Lewis
PHL Meet - Jocelyn Archie
Robotics Program - The East Robotics program has received a mentorship grant from the Boeing Corporation for $3,800 to use towards competitions and equipment this school year. Every 10 hours of mentorship, the program will receive an additional $100.
Football - Football is currently seeded 2nd out of seven teams in the Class 4 District 4 standings.
Members and coaches of the football, soccer, and softball teams have all received MSHSAA complimentary reports from officials for their sportsmanship and teamwork during competitions.
Student Council - On October 16, the Hazelwood East Student Council hosted the 1st Annual Fall Oktoberfest for students, parents, and the community. This event provided a 360 photo booth, petting zoo, pumpkin patch, food trucks, a DJ, and local vendors who served visitors at the event.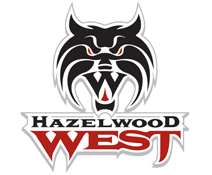 Hazelwood West High School Highlights
Softball - 2nd in the conference - young team w/ only 2 seniors
Abagail Cafolla led the conference with .536 batting average, 2nd in the conference for RBI's (25), and led the conference in triples (6). She also has straight A's and a 4.3 GPA.
Cheerleading - Varsity team average GPA - 3.45
Varsity Captain, Jordan Dixson

- NCA All- American Nominee, 4.25 GPA.

JV cheerleader, Kourtney Carter

- 3.25 GPA, superintendent's advisory group

Bethany Thompson

- only freshman on the varsity team, in honors classes, performed w/ broken finger at homecoming
Tennis - 4 Conference All-Academic Recipients: Kennedi Meredith, Arianna Cooper, Joanna Osaghae-Nosa, Omolabake Oyebamiji
2nd place in University City Doubles Tournament
2nd place in Northside Classic Tournament
Volleyball - District play starts on Thursday, October 21 at 6:00 pm against Hazelwood Central @ Francis Howell Central
Cross Country - All runners had a PR (personal record) during the conference meet Saturday
Conference sportsmanship Awards
Volleyball -Alexia Jackson
Softball - Aydenn Sutton
Swim- Josh Garner, Caleb Galvan, and Devyn Bolden