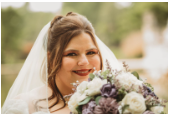 Phone: (314) 953-7895
Email:
Degrees and Certifications:
Bachelor of Music in Music Education from Southern Illinois University Edwardsville (SIUE)
Mrs.

Walton

My name is Kyla Walton, but many of the students (and their older siblings) may remember me as Ms. Herbert! I am in my 17th year teaching Orchestra here at West Middle. This is my 7th year teaching Guitar and my 1st year teaching Google 101 and Digital Citizenship. I also assist with the elementary orchestra classes at McNair Elementary each morning. I am in my 22nd year of teaching in the Hazelwood School District, having spent my entire teaching career here. I am also a Hazelwood Alumnus, having graduated from Hazelwood Central High School.

I hold a Bachelor of Music in Music Education from Southern Illinois University Edwardsville (SIUE), where I also completed training in the Suzuki Method for violin as part of my undergraduate coursework. Since then, I have broadened my string specialist training by attending workshops at The Ohio State University to study Dr. Robert Gillespie's Essential Elements for Strings approach and, in recent years, have been learning to incorporate the Bornoff Approach to teaching strings to broaden my students' knowledge of their instruments. I also use this approach to give my students success in guitar class as well. I also have a solid knowledge of the Google Applications students in my Google 101 class use, having completed level 1 certification in the spring of 2020.

In addition to my duties as a teacher here in Hazelwood, I also conduct the Primo Strings training group on Saturday mornings for the St. Charles County Youth Orchestra and I conduct violin sectionals for the Alton Youth Symphony. I have also previously guest conducted the E. Desmond Lee Middle School festival orchestra, which our 8th grade students will get the chance to attend this year. I am very pleased to announce that I will be the St. Louis Metro 8 Middle School Orchestra conductor in October!

I was married in June of this year to my husband, Jared, and we live here in the Hazelwood School District. When I'm not conducting an orchestra or teaching strings, I enjoy making things with my Cricut, reading, spending time with Jared and our families, playing Legend of Zelda (yes, really), and traveling the world, among other things.