Phone: 314-953-5801
Email:
Degrees and Certifications:
Dr.

Demetrius Adams, Building Principal

As the principal of Hazelwood West High School, it is my pleasure to welcome everyone to an exciting upcoming school year! I wanted to share with each of you a little bit about myself. I am returning to my 24th year in education. I was the former middle school principal of Hazelwood Central Middle School for three years, before deciding to move to Hazelwood West High School as an assistant principal. I have also served as a principal and assistant principal in the Ferguson-Florissant School District for 9 years and taught in the Saint Louis Public Schools, Hazelwood, Parkway, and Lindbergh School District. I am proud to say that I am a Lindbergh High School graduate as well. After graduating from high school, I attended the University of Missouri- St. Louis and Missouri Baptist where I received a Bachelor's Degree, two Master's Degrees, one Educational Specialist and Doctoral Degree in Education. In my spare time, I enjoy spending time with my five grandchildren and my 9 year old son.
Phone: 314-953-5814
Email:
Degrees and Certifications:
Dr.

Terry Manker, Associate Principal
Phone: 314-953-5844
Email:
Degrees and Certifications:
Dr.

Dean Grass, 12th Grade Assistant Principal (Class of 2024)

As the Assistant Principal of Hazelwood West High School supporting Seniors for the 2023-2024 school year. I anticipate a most successful year as my team and I support the academic, social, and emotional growth of your student here at Hazelwood West. I possess over 20 years of educational experience and this will be my second year at West High School. My previous administrative experience has been 14 years as an Assistant Principal in the Ferguson-
Florissant School District. I have also completed my Educational Leadership Program at Maryville University to earn my Educational Doctorate degree in December 2013. My wife Stephanie, and our six children, have lived in the St. Louis area for the past 21 years. I am elated to bring my skills as an educational leader to your student's school and to work with you as a partner in education to ensure your student's success.

Along with the amazing staff, I will work hard to continue the success established at Hazelwood West by building strong relationships with parents, students, staff, and community partners. We will focus on fostering a nurturing and safe environment for students, use data to inform and guide instruction, consistently implement strategies to increase student achievement, and provide enrichment opportunities for all students to participate in extracurricular activities. During the course of the year, it is my hope that we will work together to provide the students of Hazelwood West with the best possible opportunities to prepare them to be world class citizens ready to master the challenges of the 21st century with a solid foundation created here at our school. As Assistant Principal, my door is always open and I welcome your input. Please feel free to stop in or call to make an appointment to discuss any concerns, suggestions, or ideas to help make this the best year yet!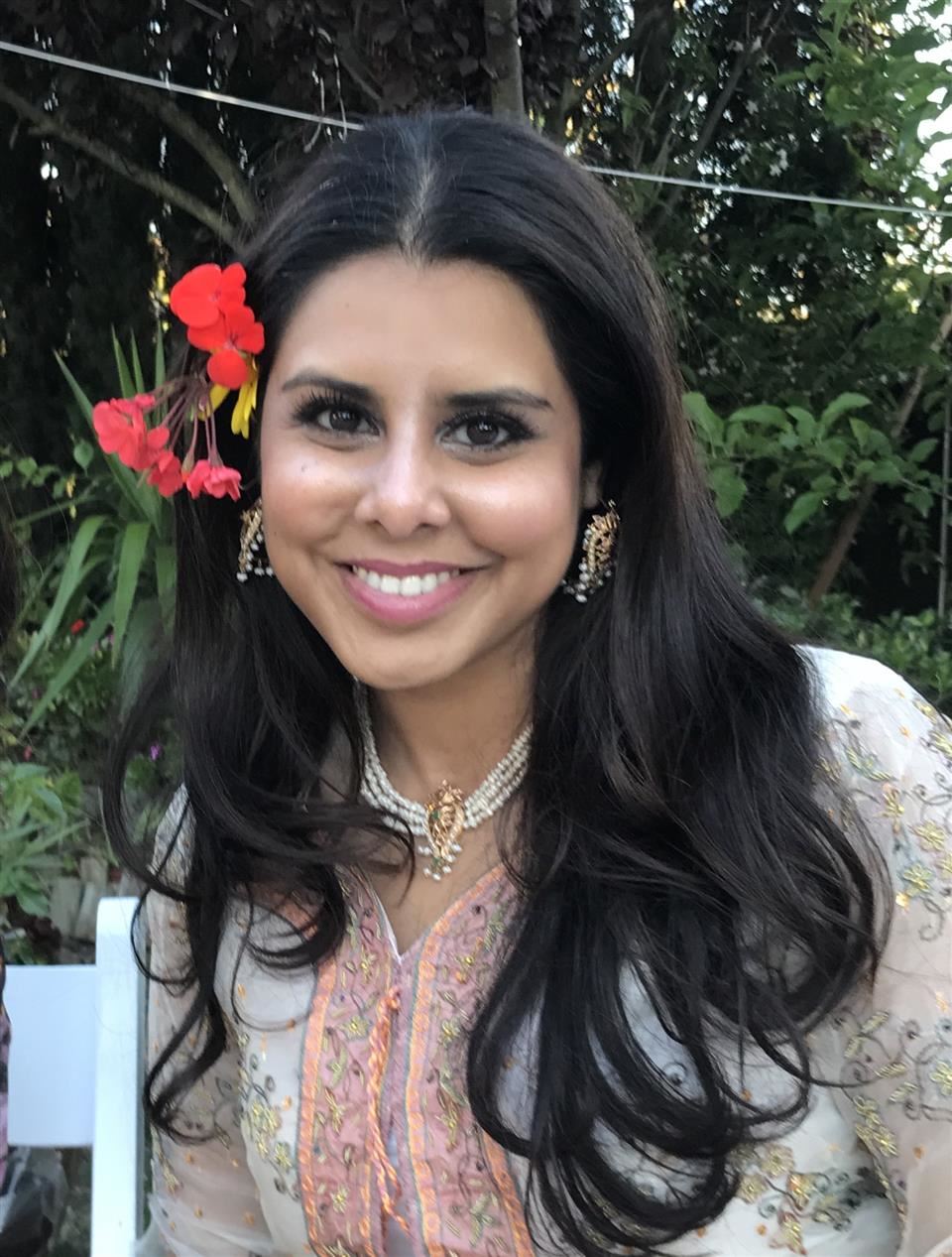 Phone: 314-953-5805
Email:
Degrees and Certifications:
Ms.

Abida Jafari, 11th Grade Assistant Principal (Class of 2025)

Abida Jafari is the 11th grade principal at Hazelwood West High School for the 2023-24 school year. Ms. Jafari has been in education for 16 years and prior to her role as principal, Ms. Jafari was an English Language Arts teacher at the middle school and high school level. Ms. Jafari has also taught all over the world including Pakistan and United Arab Emirates. Locally she has taught at the Parkway School District, Clayton School District and most recently at the Ferguson-Florissant School District. Ms. Jafari is a fierce advocate of women's rights and spends a lot of time empowering the female students at West High School through her women's empowerment group and holding ongoing discussions about boundaries and demanding excellence for themselves. She is also a proud ally of the LGBTQIA+ community and believes in inclusivity for all.

A native of Houston, Texas, she moved to St. Louis in 2004 where she met her husband, who is also a principal. Ms. Jafari and her husband have 4 children and their Ohana is a Disney family and they lead their lives with the saying, "It just takes a little bit of faith, trust and pixie dust!" They love traveling, going to museums and having dance and karaoke competitions in their family living room. Educational excellence is at the core of their family values and Ms. Jafari brings this value to her students and to the West High School community.
Phone: 314-953-5811
Email:
Degrees and Certifications:
Ms.

Christina Bunch, 10th Grade Assistant Principal (Class of 2026)

Cris Bunch, Ed.S

I am very excited to be returning to West High School for the start of this school year. My deep commitment and passion for teaching and learning, along with supporting our students and their families so that we successfully navigate these last years of public school together, are the things that I treasure most about my role.

I've had the privilege of serving as a school administrator for the past three years at the middle school level and now I'm thrilled to be rejoining West High family. I'm also honored to have been with many of our students and families over the past years, so we've had the opportunity to work together, build positive school relationships with each other, all while supporting their efforts and dreams in preparing them for college, career and life aspirations.

This is also my 21st year as an educator and most of my years have been right here in the Hazelwood School District. My commitment to education and to life-long learning are among those things that I treasure the most, and they are the habits that I strive to pass along to all of my students in their journey as well.

I am thrilled to be returning to West High School where I started as a science teacher more than 10 years ago. I look forward to continuing to serve our students, staff and our beloved Hazelwood community so that together, we are our BEST at all times.

"Once a Wildcat, always a Wildcat!"
Phone: 314-953-5806
Email:
Degrees and Certifications:
Dr.

Veronica Macklin, 9th Grade Assistant Principal (Class of 2027)

Dear Families,

It is with great enthusiasm that I write this letter of introduction as the new 10th Grade Assistant Principal of Hazelwood West Senior HIgh School. I am incredibly grateful and excited to join the WHS Family!!! I look forward to working in partnership with Dr. Adams and the staff to continue the work of advocating for and providing all students and families with an educational experience where values and diversity are celebrated. Prior to joining WHS, I was the Director of Student Services in the Jennings School District for six years. Before becoming an administrator, I was a high school counselor and I was a middle school math teacher. I come to you with over 25 years of experience in education. I enjoy the challenges of education, working with teachers, parents, students and community partners.


I am committed to working alongside Dr. Adams, Mr. Manker, Dr. Grass, Mrs. Jafari, Ms. Bunch and Mrs. Chappelle as we continue to provide leadership and build a structure of collaborative relationships in the school and community so that ALL students have a variety of opportunities to succeed! I look forward to meeting all students and families this coming school year!


"Unity is strength. When there is teamwork and collaboration, wonderful things can be achieved."- Mattie J.T. Stepanek
Phone:
Email:
Degrees and Certifications:
Mr.

Matt Moellering, SSD Assistant Principal
Phone:
Email:
Degrees and Certifications:
Ms.

Subrina Chappelle, Athletic Director