Hazelwood East High School English Language Arts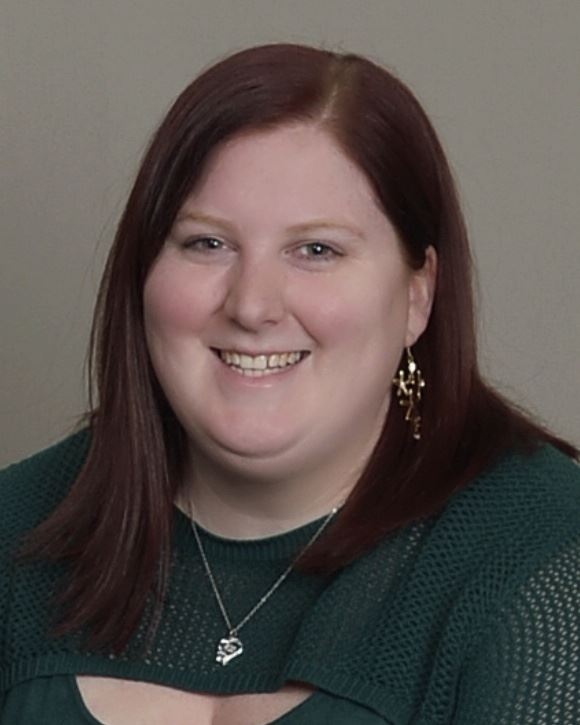 Contact Me:

Email: erennier@hazelwoodschools.org (Monday-Friday 7:00am-4:00pm)

Google Voice Phone: 636-896-5841
Phone: 636-896-5841
Email:
Degrees and Certifications:
Associate of Arts in Teaching Bachelors in English
Mrs.

Elizabeth Rennier

Welcome! I graduated from Southeast Missouri State University in 2011. I started teaching in 2013 in Sikeston, Missouri. I taught 8th grade for 4 years and then moved back to the St. Louis area to be closer to family. I am passionate about my students and about Hazelwood East High School. I am a creative personality and I am always looking for something to create. I am a Fort Zumwalt South graduate from the class of 2006. I value honesty and promptness. I look forward to a great school year and look at every day as a new day.
A Days

Block 1: PLC Time

Block 2: Honors English

Block 3: English 2

1st Lunch

Block 4: English Skills 2

B Days

Block 5: Co-Taught English 2

Block 6: English Skills 2

Block 7: PLAN Time

Block 8: English Skills 2
Some of My Favorite Books
by Ally Condie

Year Published:

Matched, by Ally Condie, is the first novel in the Matched trilogy. The novel is a dystopian young adult novel about a tightly-controlled society in which young people are "matched" with their life partners at the age of 17. The main character is seventeen-year-old Cassia Reyes, who is Matched with her best friend, Xander Carrow. However, when viewing the information for her Match, the picture of another young man Ky Markham, an acquaintance outcast at her school, is flashed across the screen. As Cassia attempts to figure out the source of the mishap, she finds herself conflicted about whether her Match is appropriate for her – and whether the Society is all that it seems to be. This book is followed by Crossed and Reached.

by Suzanne Collins

Year Published:

The Hunger Games is a 2008 dystopian novel by the American writer Suzanne Collins. It is written in the voice of 16-year-old Katniss Everdeen, who lives in the future, post-apocalyptic nation of Panem in North America. The Capitol, a highly advanced metropolis, exercises political control over the rest of the nation. The Hunger Games is an annual event in which one boy and one girl aged 12–18 from each of the twelve districts surrounding the Capitol are selected by lottery to compete in a televised battle royale to the death.

by J.K. Rowling Year Published: 1997

Harry Potter and the Philosopher's Stone is a fantasy novel written by British author J. K. Rowling. The first novel in the Harry Potter series and Rowling's debut novel, it follows Harry Potter, a young wizard who discovers his magical heritage on his eleventh birthday, when he receives a letter of acceptance to Hogwarts School of Witchcraft and Wizardry. Harry makes close friends and a few enemies during his first year at the school, and with the help of his friends, Harry faces an attempted comeback by the dark wizard Lord Voldemort, who killed Harry's parents, but failed to kill Harry when he was just 15 months old.