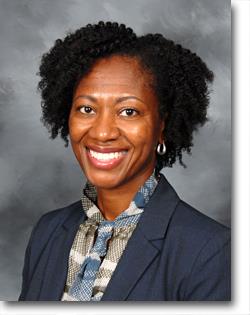 Phone:
Email:
Degrees and Certifications:
Dr.

Lisa Spann -Principal

Dr. Lisa Spann began her career in education in the year 2000. She began teaching ninth grade and twelfth grade Social Studies in the Saint Louis Public Schools at Beaumont High School. Since then, she has served in several capacities, including Testing Coordinator, Girls Varsity Basketball Coach, Instructional Coach, Assistant Principal, and Principal. She transitioned to the Hazelwood School District in 2017, where she joined North Middle School as an Assistant Principal. She is delighted to now serve as Interim Principal for the 2021-2022 school year.

As Principal, Dr. Spann's primary concentration will be on improving student academic performance. She will also focus on college and career readiness and staff support.

Dr. Spann holds a Bachelor's Degree in Secondary Education from Saint Louis University, both a Master's Degree in Education and an Educational Specialist Degree from the University of Missouri-Saint Louis, and a Doctorate Degree in Educational Leadership from Maryville University.

Dr. Spann is married with two children, a daughter and a son. She enjoys reading, traveling, and watching sports and historical films. She loves to cheer on her daughter as she plays basketball and her son as he plays baseball.