Dr. Patty Ulrich, Director of Curriculum and Educational Programs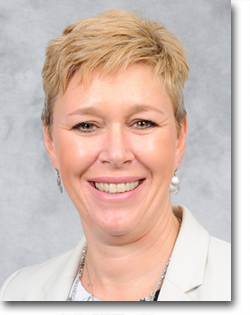 Phone: (314) 953-5188

---

Dr. Ulrich has served in the Hazelwood School District as the Director of Curriculum and Educational Programming since 2017. From 2015 until 2017 she was the English Language Arts Curriculum Coordinator for the district. Prior to coming to Hazelwood, Dr. Ulrich was the high school principal at Grand Center Arts Academy. An educator since 1997, she has taught English and Drama in both the Lindbergh and Ritenour school districts. As an innovative educator dedicated to students, she has been recognized several times in the Who's Who Among American Teachers and was one of only 25 teachers across the nation to be chosen to participate in the Toyota International Teacher Program. Prior to becoming an educator, she worked as a Social Worker in the St. Louis area.

Dr. Ulrich received her bachelors in Psychology from Truman University and completed her teaching certification work at the University of Missouri-St. Louis. She also holds a Masters in Social Work and a Masters in Education from the University of Missouri- Columbia and a Master of Arts in Theatre from Lindenwood University. Dr. Ulrich completed her Doctorate of Philosophy in Educational Leadership at St. Louis University.

Dr. Ulrich is married to Cameron Ulrich, who is a teacher in the Ferguson-Florissant district, and is the proud mother of three sons and step-daughter who recently made her a grandmother.