Dr. Natasha Baker, Deputy Superintendent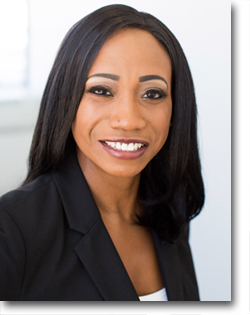 Phone: (314) 953-5036

---

Dr. Baker began her professional teaching career in her home state of California. She continued that work as a teacher, dean, principal, and academic and innovation officer in New York, Louisiana, and Michigan, respectively. Dr. Baker holds a bachelor's degree in English education and a teaching credential in English from California State University, Long Beach. Her master's degree in English is from Howard University, and her central office administrator certification and doctorate in educational leadership were earned at the University of Michigan—Dearborn. Dr. Baker is currently enrolled in the Master of Science in Finance program at Johns Hopkins University's Carey Business School and holds a Missouri superintendent's certificate.


Dr. Baker has served as the Michigan Department of Education's (MDE) Deputy Superintendent of Education Services and as Michigan's State School Reform Officer where she led aspects of the state's legislated accountability system impacting over 100,000 students across 72 school districts in 186 public schools. In that role, Dr. Baker developed and managed performance information systems, budgets, legal services, and legislative reports. She supported the development of curricular and RTI (Response to Intervention) system tools and facilitated strategic planning efforts with Michigan's governor's office and state agencies including the departments of Treasury, Education, and Technology, Management, and Budget (DTMB).

As Hazelwood's Deputy Superintendent, Dr. Baker is responsible for serving as a cabinet-level executive team member who reports directly to the Superintendent of Schools. As Deputy, Dr. Baker provides administrative leadership by planning, organizing, implementing, directing, maintaining, and supporting assigned activities across the district under the direction of the Superintendent. Dr. Baker is the leader responsible for overseeing and aligning critical district administrative functions, processes, and special projects that engage multiple divisions.